In Flow Collection
The inspiration for The In Flow collection comes from a peculiar place - liquid lipstick. By dripping liquid lipstick onto paper and making drawings based on them Pinar was inspired by the flowing shapes that were formed and used them as visual inspiration for the collection.
 Pinar started to design her In Flow collection during the first weeks of the London lockdown. A time when we spend unprecedented amounts of time indoors, often with little or no social contact. During this Covid period, fluids in any form became terrifying and contact was avoided. Pinar has turned these fluid shapes into bold, eye-catching pieces of art, that can freely move around.
 The free-flowing shapes created force their way out of the little boxes people were forced to stay in during Covid, find other people and reconnecting with the world.
Take me there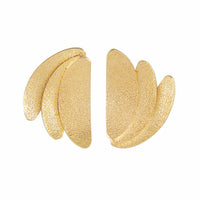 Hear what our customers have to say
"These earrings are beautifully designed- they seemed sculptured, 3 dimensional and matte gold really lends itself to this contemporary piece. Timeless. Pinar was more than helpful and I shall be a loyal customer from here on now".
Neyha
Shop now
Our Story
Pinar Kaya De Biasio designs and hand-makes contemporary jewellery from her shared studio in Shoreditch, London. 
Pinar is a proud advocate for slow fashion movement and aiming to design and produce timeless, good quality pieces which will stay for generations in the family. 
About Pikaya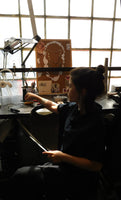 We Would Love to Hear from You

Contact info@pikayajewellery.com
Contemporary Handmade Jewellery
Wholesale Inquiries

please email info@pikayajewellery.com
Commissions

To discuss custom work please contact info@pikayajewellery.com
We Would Love to Hear from You
Contact info@pikayajewellery.com
Contemporary Handmade Jewellery
Wholesale Inquiries
please email info@pikayajewellery.com
Commissions
To discuss custom work please contact info@pikayajewellery.com